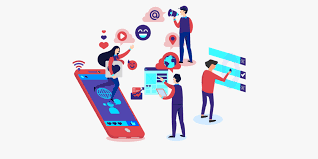 Commenting on blogs for link development and SEO isn't exactly a new strategy. Is it, however, still worth the effort? Content authors and marketers today ask if the benefits of blog comments are still as powerful as they were years ago.
We'll present a quick summary of how to obtain backlinks by blogging in this post, as well as some common pitfalls to avoid.
What does blog commenting mean in terms of SEO?
Basically, blog commenting is a marketing and SEO approach in which you leave a comment on a blog with a link back to a blog post or a website to achieve a marketing goal. These links are frequently included in the remark itself or as a link behind the commenter's name. CommentLuv Premium is a popular WordPress plugin that allows users to simply comment on a post by allowing the comment area of the blog.
When you leave a thoughtful and useful remark on a blog, you establish a significant relationship with not just the webmaster, but also the readers. As a result, leaving helpful comments on blogs is still a viable content marketing tactic.
Visitors can leave a variety of comments, including questions, appreciation, and debate topics. The level of engagement you achieve is determined by the message you want to send to your audience. Make sure to only make comments that are relevant and constructive to the content.
What Are the Various Types of Remarks?
Before you begin commenting on blog posts to gain backlinks, you should familiarize yourself with the many sorts of blog comments that you may see on the internet.
Comments that are spammy
Do you ever come across comments containing keyword-rich links? Because thousands of users remark on a post with no relevance to the topic, finding irrelevant comments is not uncommon. These are auto-generated system spams with no credibility, as we call them.
General Remarks
Despite the fact that these comments are made by genuine people, they add no value to the blog. Posts like 'Great job' or 'Fabulous post', for example, will not bring you any traffic. There's no harm in making these remarks, but they're rarely useful.
Commentary that adds value
Insightful and pertinent comments that add value to the information presented in the blog post. Because they don't want to claim credit, some commenters don't use their original names. Others do not want to be mistaken for spammers. That, however, is a misconception. When making relevant and meaningful comments, always use your full name. These posts are always well received by audiences, therefore being anonymous is not a good idea.
Self-Promotional Observations
Many commenters are attention seekers who just want their names or comments to be noticed by others. That's why they're not afraid to say something harsh or provocative.
Building a Profile Remarks
These are the types of comments that should be left on any blog. They contribute to the conversation by bringing up the post's main points. This also demonstrates that commentators have read the entire blog. Such remarks are great for boosting one's profile and giving commentators greater exposure.
Leaving these remarks will help you and your brand build a stronger social reputation.
Mistakes to Avoid When Commenting on Blogs to Build Backlinks
When you leave a remark on someone's blog, do so in the same manner that you'd like others to leave comments on yours. This guideline will help you get a lot more visitors and relevant backlinks.
Here are some frequent blunders to avoid while leaving comments on blog posts to gain backlinks.
Using a False Email Address or a False Name
What good does it do you to give feedback if you can't establish your authority? One of the most common mistakes commentators do is to use a fake name or keywords in the name section. It raises the risk of being perceived as a spamming SEO link builder, and your content may not be approved.
Furthermore, other commentators will not deem you credible or reputable if you do not utilize your original email address while posting on blogs. When it comes to blog commenting for backlinks, hiding behind phony identities or email accounts is a no-no.
Comments that are optimized for keywords
Some comments appear to be helpful and pleasant, however, they are largely focused on keywords. Scams will arise as a result of such comments, especially if the link contains keyword-optimized anchor text!
Observations on Everything
You will have a difficult time building trust in your field if you are guilty of commenting on everything under the sun. When attempting to advertise a specific brand or service, make sure to stay inside your specialty.
Benefits of Blogging for Backlinks
Backlinks are one of the most important factors in determining a website's SEO rankings, according to Google and other search engines. Backlinks can help to build brand recognition by exposing your business to new audiences. You'll have a steady stream of new users once you figure out how to generate backlinks through blog comments. That is how you gain the ability to improve the domain authority of your website.
Your website's traffic and domain authority will increase over time. We advise small firms and entrepreneurs to concentrate on obtaining as many backlinks as possible by commenting on blogs. The search engine crawlers will consider your website useful if it has a greater domain authority.
Conclusion
According to Neil Patel, having the first blog attracts the greatest attention and visitors to a website. Don't underestimate the value of blog commenting for gaining backlinks and increasing the DA authority and traffic of your website.