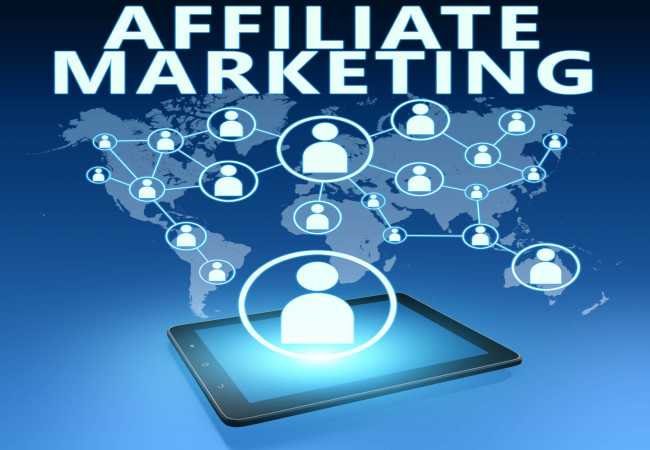 What is Affiliate Marketing?
Affiliate marketing is the online platform in which an external agent performs a marketing program and is rewarded commission from the completion of the trade. In other words, it is the online sales tactic which associates to earn money without creating own products. Simply it involves attributing a product or service by allocating it to a website, blog, or social media. The affiliate marketers earn through the link that is connected to the marketing when one makes a purchase through it.
How to become an affiliate marketer?
Like other business platforms or posts, an affiliate marketer should also be disciplined and hardworking. He/She should have strong dedication and perform the task according to the strategy to lead the market. Here are some points that you should focus on to grow your attitude towards it:
Be Creative
If you try learning new things you can explore yourself and improve your capacity according to the need. Research from the market view so that you can add your extra points to your publicity which leads to an increase in your business career.
Evaluate the data
If you study marketing tools and investigate your data properly it leads you to your higher performance with an increasing big lift in sales. Check and calculate the marketing costs and the commissions you got so as to mark the profit or loss.
Connect with affiliate officers
Make a strong bond with the senior or your partner officer so as you can share and gain knowledge about your field. Sometimes if you have some problems then they can help you to guide you on the right path.
Why an affiliate marketer?
No customer support required.
It gives you the possibility of working from home.
Most of the affiliate programs are free of cost.
It provides you with constant earning.
Gives you the connection to collaborate with a bigger market.
Top 7 Affiliate Marketers
1. Pat Flynn
He is Pat Flynn. He is one of the best affiliate marketers present on the Internet. He started his

online business in 2008.
He worked on his website for one and half years and his first income through affiliate marketing and other channels was around $8000. Then he took his income from $8000 in Nov 2008 to more than $50,000 in 2013.
Last Month Income: $53,000+
2. John Chow

John Chow is the second affiliate marketer on our countdown list. As Pat Flynn, John Chow has been able to take his online business to a whole new level in just 2 to 3 years.
John Chow started from nothing and today his estimated monthly income is well over $50,000. He claims, that he works only for 2 hours a day and earns this much amount of money.
Estimated monthly earnings: $40,000 to $50,000
3. Jeremy Schoemaker
Jeremy Schoemaker is a well-known figure who has made fortune in affiliate marketing.

In 2003, he started his blog ShoeMoney.com. According to data when he was 28 years old he was running into a debt of $50,000 and after launching his blog ShoeMoney.com he was able to make more money in just one month than his entire life.
Estimated earnings in 5 Years: $2,000,000 to $4,000,000
4. Neil Patel

He is Neil Patel. He is known as the most successful entrepreneur at a very young age.
His first company name was Crazy Egg.
Estimated Worth of his companies: $5 million to $10 million
5. Affiliate Summit
Affiliate Summit is a program that helps new affiliate marketers to learn about affiliate marketing. Affiliate Summit was founded by Missy Ward and Shawn Collins in the year 2003. They organize seminars, events, and workshops for new affiliate marketers.
Estimated Earnings: $100,000 to $500,000
6. Darren Rowse
Darren Rowse is a well-known and established blogger.

Darren started blogging in the year 2002.
As per the data, his blog probloggers.com receives more than 30,000 visitors per day.
Estimated Earnings: $40,000 to $45,000 per month
7. Finch Sells
Flinch is a very young affiliate marketer. He quit his 9 to 5 job and started working 

on a blog and became a successful affiliate marketer.Finch is an Englishman and he moved to the USA for his career in affiliate marketing.
Estimated Earnings: $15,000 to $25,000
Did you know?
About 60% of affiliates work from home.
47% of affiliates promote less than 10 products a year.
Around 3.3% of affiliates make over $500,000 a year.
69% of affiliates promote only consumer-based products.