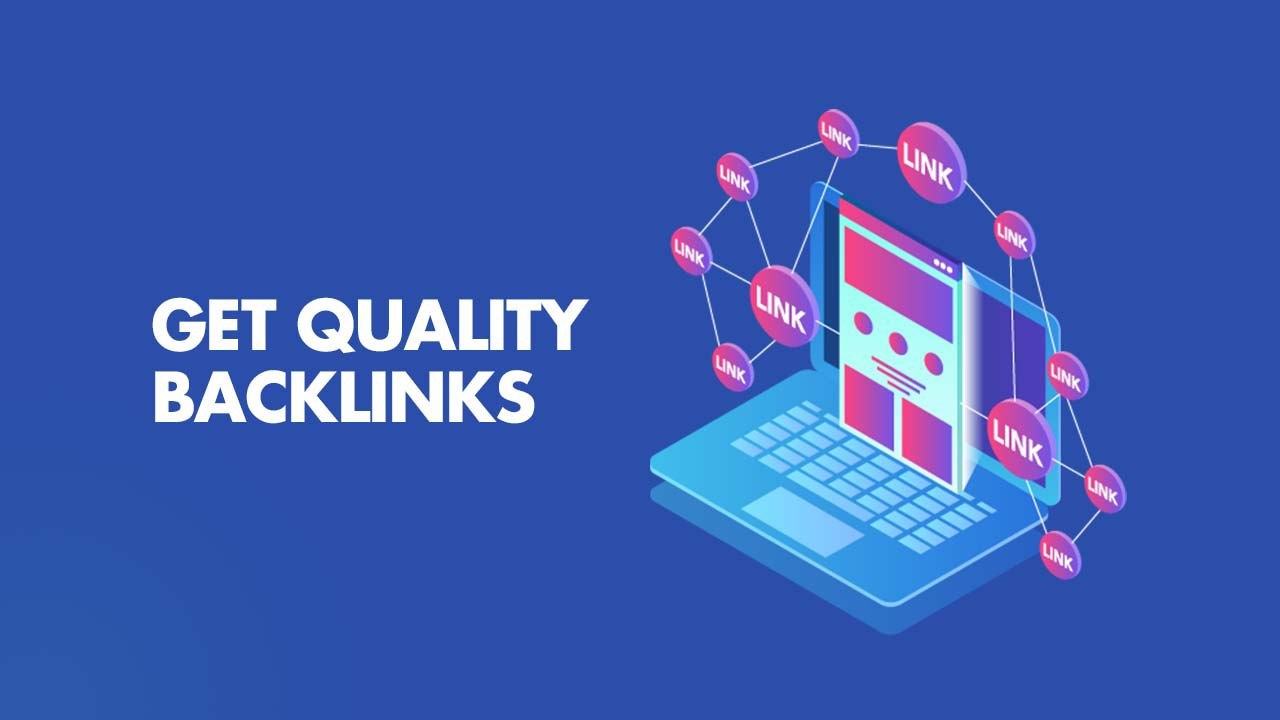 10 Content-Related Backlink-Generation Best Practices
Investigate a few high-quality strategies for generating high-quality backlinks!
We've all heard how the internet has transformed the world into a "global village." Distance is no longer an impediment to communication in the twenty-first century.
Some issues are held in high regard and dealt with extra attention, just like any other component of the community.
To thrive in the virtual neighborhood, you could require this respect or "vote of confidence."
When it comes to search engine optimization, we must consider the value of inbound links, often known as backlinks.
A respectful gesture is to link to another website on your platform. When someone links to your website, he or she is vouching for the content's accuracy and legitimacy in the community.
The internet is an accurate representation of life's race. Websites are constantly competing for first place on search engine results pages (SERPs).
When your material appears on the top page of Google search results, you can expect a flood of visitors and potential buyers.
Nobody enjoys being on the second page of a book! The joke goes that you can probably hide some dead bodies on the second page and not be caught.
Backlinks aid in the improvement of your ranking and exposure. They improve your chances of beating out similar websites in the search results and landing on the first page.
How do you build high-quality inbound links? That's something we'll talk about later. Let's start with a detailed discussion of backlinks.
What Role Do Backlinks Play in SEO?
Let's take a look at how backlinks can help you with the help of an example.
Assume Dave is a fashion blogger who publishes a fascinating article about winter wardrobe trends.
Sasha is the fashion editor for the online of a well-known magazine. She finds Dave's content beneficial and links to it, increasing the authority of her site, and a well-known website endorses Dave.
For the two of them, it will be a win-win situation. As a result, we refer to backlinks as mutually beneficial.
Make an effort to be self-aware of your site's ranking. You can use internet tools to evaluate not only the position of your page but any domain authority.
These sites also allow you to gain some insight into your competitor's success in obtaining useful backlinks.
You can utilize SEMrush's link-building tool as a backdoor into your competitor's link-building approach.
This simple and effective tool allows you to keep track of your competitor's link-building activity and take a variety of actions, such as:
Compare your progress to the backlink profiles of your competitors.
Examine your competitor's website's authority.
Recognize fresh backlinks as well as those that have been removed.
By keeping an eye on your adversary, you can get new ideas.
Determine the type of backlinks that have been utilized.
Let's take a quick look at the various forms of backlinks that are commonly used.
Do-follow links convey some authority or "link juice" to another website and help it rank higher in search results. These are the kind of backlinks we'll be discussing in this article.
By using a "no-follow" tag with an inbound link, you can avoid passing any "link juice." It has no positive or negative effects. You can use such links to link to an untrustworthy website.
Links to potentially hazardous websites are classified as low-quality links. Such links are frowned upon by Google's Penguin Algorithm, and they might result in your website being de-indexed.
Finally, here are some actual reasons why you should increase your link-building spending.
Higher rankings: Do you want to be ranked higher in the SERPs than your competitors? Then you'll need to gain links from reputable websites to your material. Almost every page with a high score has thousands of backlinks, hundreds of keywords, and several referring domains.
Faster rankings: It takes a long time for a search engine bot to crawl a site with no backlinks. For faster indexing of your webpage, try to get more inbound links. These links will help search engines discover your website and boost your rating.
Rankings that can be sold: These rankings aren't only for show. People click on links to your site because they are interested in what you have to say. This type of traffic is known as referral traffic, and it is more likely to stay on your website. This is referred to have a low bounce rate.
How to Build High-Quality Backlinks
Returning to the low-quality links, shall we? If spam sites link back to your website, you won't like it.
It will erode your trustworthiness, and your page ranks will begin to fall in the SERPs.
To clean your referring domains, you should use backlink tracking tools like Backlink Audit from SEMrush.
These SEO tools assist you in locating your backlinks and determining which are toxic or detrimental. Now let's look at some strategies for building high-quality backlinks.
CREATE OUTSTANDING CONTENT
Make material that is easy to read and share. Creating high-quality blogs/articles is the most clever technique to create content-related backlinks.
If you want your content to rank higher in Google search results, go for long-form material. Your work should be interesting, informative, and grammatically correct.
It should motivate people to take action, and readers should find some value in it.
Conduct a survey of high-ranking articles on the topic you want to address. Take note of how these websites have organized their content.
"How can I make something even better?" you might wonder. The term "content" refers to more than just textual material.
BACKLINKS AND INFOGRAPHICS
Visually appealing infographics may also be used in the content. Infographics have proven to be an effective tool for link building and customer engagement for several high-ranking websites.
This visual data educates and entertains your audience while being easily shared on social media.
This is why we employ this strategy to build backlinks. You might be able to contact people who have previously shared infographics if you do some outreach.
You may pique their curiosity by asking them to look over your visual content and even share it online. Creating infographics isn't expensive; it costs less than $200. You can also pay someone to make these for you on Fiverr for a lower price.
MARKET YOUR CONTENT ON YOUR OWN
Without efficient promotion, your material, no matter how profitable, will go unnoticed.
Find folks who want to help you promote your blogs or articles. Later, we'll go through some particular promotion strategies.
You can post your work on social media and use the power to your advantage. Try looking for roundups if you want to identify bloggers who will link to your work.
Find a weekly/monthly roundup by searching for "your keyword + roundup." But be careful not to ask for a link directly.
Send a link to your content to the roundup's webmaster and wait for them to respond.
INTERVIEW SOMEONE OR ALLOW YOURSELF TO BE INTERVIEWED
"Hunt or be hunted," as the famous Jumanjicatch adage goes. Interviews are a great way to share your knowledge online.
It's a clever technique to gain some digital traction and improve your chances of getting inbound links. Another option is to interview someone else and have that person link back to your website.
It doesn't matter if you're well-known in your field. You must be a strong public speaker and understand the fundamentals of conducting and receiving interviews.
Then you can contact other websites and volunteer to be interviewed.
It's another type of audio content that could aid in the growth and development of your website. Look for interview roundups on Google.
NETWORKING IS EXTREMELY IMPORTANT
If you don't have a network, your interviewing techniques won't function. Maintaining your reputation in the digital market and surviving its competitive nature necessitates networking.
Having links and associations aids you in doing the following set of feats. These contacts can help you uncover link-building opportunities while you're out in the field.
You'll need to be inventive with your link-building tactics here. So, let's look at some additional unique strategies to build backlinks.
GET INVOLVED AS A GUEST BLOGGER
Guest blogging is an excellent method to reach out to new people while also promoting yourself. In exchange for publishing an article, you can get some backlinks to your website.
This method is advantageous for those who do not have a high-ranking website. They write for well-known businesses and use their clients' popularity to drive visitors to their own websites.
Some bloggers began abusing this strategy to make sloppy blogs.
As a result, Google is wary of the stuff they receive. Guest blogs are requested by GoogleAnalytics as well.
Even before search engines employed it as a ranking factor, guest blogging was commonplace. It's how you go about looking for guest writing opportunities on the internet:
Contribute + Digital Marketing
Write about digital marketing for us.
Please submit an article to Marketing+.
Want to write for SEO Plus
Become an author with your keyword
KEEP AN EYE ON THE BACKLINKS OF YOUR RIVAL
Digital marketing is similar to a game of chess in which you must play directly in front of your opponent's eyes.
You can intelligently learn about and even mimic your competitor's backlinks. The obvious question is: Who are your field's competitors?
So, run a Google search for your term and jot down the names of the first five domains that come up. After you've identified your competitors, sign up for their newsletters and follow them on social media.
Setting up a Google Alert (site:rivaldomain.com) will allow you to look into your competitors' activities.
You can learn their link-building procedures and imitate their backlink generation strategies by monitoring these websites.
INTERNET LINKS CAN BE USEFUL
Internal link-building offers its own set of advantages. The most obvious is that you're directing users to a page on your own website.
Internal linking evenly distributes "link juice" throughout your website and allows visitors to simply browse between articles.
It also gives visitors a good customer service experience. It also establishes your site's design and makes it easier for search engines to crawl your domain.
You can use this method to resurrect older posts, and it leaves you completely self-sufficient.
Internal link-building not only improves your rating but also increases page views. You can improve your visibility by imitating the way Wikipedia writes its articles.
CONTENT MARKETING GETS IN ON THE ACTION
Content marketing, particularly the collaborative aspect of it, can aid in the generation of better and more backlinks. Podcasts, live sessions, and webinars are all the rage these days.
To create a project, you can work with another brand. Both brands will be able to gain backlinks and boost their page rankings as a result.
You can contribute to your online promotion by using your partner's audience and digital popularity. It's a form of content that gets links on its own.
Picking a popular topic is the greatest approach to making an appealing podcast. Newsjacking has always been a clever approach to identifying a topic that has piqued the public's interest.
RECONSTRUCT BROKEN LINKS
Make the most of broken links by attempting to fix them. Contact the site's owner if you detect a broken link with 404 errors.
You can notify them of their broken link or even assist them by writing some material for them.
In both circumstances, in exchange for your generosity, you can expect a connection back to your platform. Check My Links is a Google Chrome extension that allows you to search for broken links.
The key is to be helpful rather than greedy for backlinks. Informing the webmaster about the 404 error is a good idea.
The webmaster may reject to link back to your site. However, the risk is well worth it with this strategy.
Conclusion
Backlink quality is important, as we've already stated. However, this does not negate the importance of the sheer number of incoming connections to your website.
According to a study, first-place URLs on Google have 2.2 times the number of backlinks as second-place URLs.
To build a digital reputation, you'll need inbound links. No scam artist is clever enough to fool Google.
You must create organic traffic with backlinks if you want to dominate SERPs. There's no place for spammy links or links that have been paid for.
With ethical link-building techniques, you can increase your site's ranks. In 2020, earning some high-quality content-related connections to your website will be possible.
The creation of valuable content is the first step toward effective and authoritative link-building.
Then look for websites that could be willing to link back to your work. Most SEO gurus live and die by these two simple actions.
You can now help yourself out digitally with basic link-building tools available online. Submit your blogs/articles to a legal web directory.
In exchange for one or two of your links, write for others and provide that "guest blog." Find and fix broken links, or reconstruct the old web pages.
Look into how your competitor can build so many links so quickly. These strategies will assist you in improving the rankings and overall performance of your website.