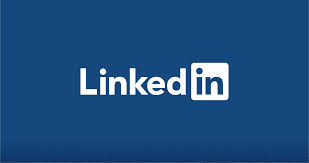 When it comes to using LinkedIn to market your business and learning how to grow LinkedIn followers, the first step is to concentrate on increasing the number of your followers. Users on LinkedIn will not follow your company profile unless they believe it is professional or reputable.
We'll provide you with the greatest techniques and ideas for growing your LinkedIn followers through your profile in this article.
How to Get More LinkedIn Followers?
According to Jeff Weiner, the CEO of LinkedIn, the site intends to create the world's first economic graph and digitally map out the global economy. Given how quickly the platform is growing, this objective does not appear to be out of reach. For more than 500 million users, the platform includes a comprehensive dataset of industry, individual, and company information.
LinkedIn marketing will be a game-changer for companies and businesses in the future. Here are some of the best ways to increase your LinkedIn followers and expand your business's exposure.
Fill out your business profile.
According to statistics, LinkedIn pages that have all sections completed obtain 30% more visits than sites that have incomplete information. Visitors are more likely to become followers of your page that contains useful content.
Here are some of the fields you'll need to fill out while creating your company profile.
Overview of the Company Page
However, if you don't fill out the 'Overview' portion of your company page, your LinkedIn page will be incomplete.
You can upload all of the vital information about your company or business here, such as all of the most significant information about your company or business, such as:
Information on the Company Page
To introduce your brand to current and future followers, always post a high-resolution company logo and a cover image. Don't forget to fill out the 'About Us' area to provide your visitors with more information.
Details on the Company Page
If you complete all of the company page details, your page will appear more professional and legitimate. This information includes the size of your firm, the URL of your website, the location of your business, and the type of business you run.
For the sake of your brand's image, professionalism and authenticity are essential. Furthermore, your visitors will have access to all of the information they require to contact your firm whenever they require your services.
Create a schedule for posting
Companies that post at least once a month receive more traffic, according to the professional networking platform. You should also be aware that company pages with at least 150 followers receive 5X the number of views as pages with fewer followers.
To keep your fans engaged, post at least once or twice a week. Setting up a publishing plan for the entire year is always a good idea.
Here's an example of what your LinkedIn posting schedule should look like if you want your page to be successful:
Attractive images: Images that are attractive, straightforward, and clean help your LinkedIn page stand out.
Appropriate captions: Give your visitors more substance and information with appropriate captions.
Hashtags: Using hashtags, you may increase the exposure of your page and generate enthusiasm.
Post a debatable issue that will pique people's interest.
Make use of a buffer Preview of RSS Feed
To deliver a steady supply of shareable material, top firms and corporations are combining RSS feeds with their LinkedIn marketing approach. In the feed, don't just upload the image and headline that came with the story. You're more likely to receive more views and followers if you share handpicked and optimized material on a networking platform like Linkedin.
Make the most of your best-performing posts
Re-buffering your top material is another approach to progressively increase your following. When you're out of content ideas, that's a terrific concept. You can target an unreached audience demographic by re-sharing or re-buffering your top-performing content from the past.
Create a backlog of your most popular social media posts and expand or enhance them so they can perform well again in the future. Your top posts can be found in the analytics area of your Buffer dashboard. To check which posts are the most popular among your audience, go to Post reports and pick 'Most Popular.'
LinkedIn Pulse
The LinkedIn Feed, also known as the LinkedIn Pulse, is no longer independent. The program enhances the content-first experience by effortlessly integrating it into users' feeds. You'll be shocked to learn that LinkedIn publishes 100,000+ organic articles every week. A high majority of these pieces are written by senior executives of well-known companies.
Less space in the feed means more material. As a result, your organization requires a strong LinkedIn marketing plan. As a result, re-sharing your greatest content regularly will help your audience expand steadily.
Add a "Follow" button on your site.
This simple addition can help convert your website visitors into dedicated LinkedIn followers. Messages like 'Find more excellent ideas or tips on our LinkedIn profile' are likewise acceptable.
Include a link to your LinkedIn profile in your email signature.
Editing your email signature is one of the simplest strategies to gain more social media followers. That way, you can provide a direct link to your company's page, making it easy for the recipient to begin following it. Adding your company page to your email signature is a terrific method to provide access to your company page when you're contacting someone professionally.
Highlight Testimonials
Any business relies greatly on positive feedback from satisfied customers. When you have a good number of testimonials on your business page, it becomes more trustworthy. Encourage your customers to leave feedback on your services and products, which you may post on the page.
Make Use Of Hashtags
Don't forget to include three to five hashtags that are relevant to your content so that it can be found in different communities. Your organization will appear more credible and professional if you use hashtags.
Check Page Analytics
Page administrators have access to a comprehensive collection of metrics that provide demographic data on all of your visitors and followers. You can use these findings to figure out what your target audience responds to.
In your updates, mention other companies and influencers.
Do you want to be linked with non-competing businesses and industry influencers?
When mentioning them in your articles or updates, use the '@' sign. You'll have a better chance of obtaining followers from the influencer's network if you do this.
Make Visual Content Public
Your data should include a mix of appealing images, photos, and videos. You can also add extra appeal to your LinkedIn profile by creating bespoke image collages.
Conclusion
You now know how to increase your LinkedIn following. Don't forget to read our blog for more information on digital marketing and social media.