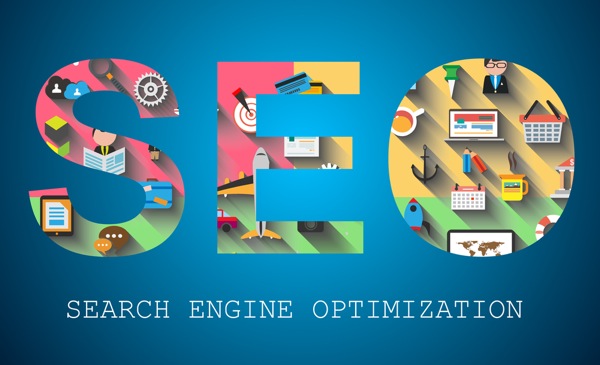 In the year 2022, your audience is overloaded with information. The digital market has become cluttered, and you'll need to do everything you can to stand apart.
Enter the world of search engine optimization (SEO).
Many people believe SEO is no longer relevant. To be honest, optimization is just as vital as it has always been. To boost brand visibility, brand loyalty, and authenticity, you must optimize your content.
Of course, SEO has grown in complexity over time. For starters, you must focus on the complete user experience rather than just link creation. This includes optimizing websites for tablets and smartphones, as well as paying attention to voice searches.
And any content marketer worth his salt understands that optimization is a continuous process that necessitates thorough testing and creative iteration. Here's how to make your content marketing efforts more effective in 2021.
Search Intent & Keyword Research
The first step is to conduct keyword research. Some search phrases are timeless (for example, "weight loss"), while others are trendy (for example, "keto"). While current keywords are crucial, you should focus on optimizing your content for the long term, so that it continues to provide value to readers for many years.
This is where search intent comes into play, i.e. what people are looking for when they employ specific terms or phrases. There are three types of search intent to consider:
Informational
Navigational
Commercial or transactional
In other words, your target audience is looking for something, learning something, or purchasing something. And most of the time, it's a combination of the three. The point is that you must understand what they are looking for and apply the appropriate keywords.
A cliched example would be optimizing your fruit business with the keyword 'Apple' as the primary keyword, only to have Apple Inc. steal your traffic.
Simply searching for a keyword can reveal what kind of results Google favors, allowing you to alter your strategy accordingly. And once you've found the most relevant keywords, incorporate them into your website and blogs as much as possible and as naturally as possible, as well as your YouTube channel and social networking accounts.
Make a list of similar keywords and sprinkle them throughout your content as well as your website's metadata while you're doing it.
Voice searches are used by more than 60% of smartphone users. This year's figure is likely to grow. That alone is a compelling incentive to voice-optimize your material. This will also let you engage with mobile audiences more effectively.
People employ full phrases rather than single keywords while chatting on their phones. These are referred to as "long-tail" keywords. Look for these keyword phrases and naturally include them in your article. You should also improve the relevance of your website's metadata for voice searches.
Meta Descriptions
While meta-information isn't used to determine rankings, they do have an impact on click-through rates (CTR). As a result, they have an indirect impact on your rankings. That is why every of your website's pages should have clear, concise, and optimized meta titles and descriptions. This is how you go about doing it:
Target keywords and relevant keywords should be included in the title and description.
Add a CTA, such as "click here to learn more" or "get your free subscription now."
Maintain a description length of 120-130 characters.
While Google permits up to 160 characters in meta descriptions, you should keep them shorter to make them more readable for mobile users. Keep in mind that Google does not always show the meta description. Even for privacy policies and terms of service websites, you should make an effort to write personalized meta text.
Title Tags
Moving on, the material's title not only attracts users but also informs search engines about the page's content. As a result, you should include the target term in the title tags, preferably near the beginning of the title.
While SEO professionals typically use up to 60 characters in title tags, you should aim to make them as short as possible. Copywriters will need to be more creative in this case, and developing an optimized and captivating title may take longer than producing the core content.
Header Tags
Header tags assist provide structure to on-page material, and structured content ranks well. This is particularly true with listicles, where each sub-heading is a separate topic.
As a result, keep your header tags short (ideally six words or fewer) and naturally combine your goal keywords. This will make it easier for Google to crawl and read your sites, and it will use these header tags as featured snippets on its results pages.
Snippets are text blocks that contain precise responses to search queries. These are located directly above the organic findings at "position 0."
Search for question-based keywords, as well as header tags, then compose your content to answer those queries. You can also find suggestions in the 'People also ask' area of the results page. You can also seek for questions people are looking for on websites like 'Answer the Public.'
Create engaging content
Interactive material is all the rage right now, and it's only going to get more popular in the coming years. Online surveys, webinars, virtual tours, and courses provide a lot of value to your audience, especially if they're stranded at home during a lockdown.
Optimizing interactive content follows a similar method to optimizing any other web page. This includes incorporating important keywords into the title tags, meta descriptions, captions, and alt-text of the page.
Assume you're planning a webinar. You can develop graphics to advertise the speakers and explainer films to give attendees a sense of what to expect. You can afterward utilize the webinar to optimize blog posts, e-books, infographics, and YouTube videos. The options are limitless.
Use videos and infographics to your advantage.
Following up on the previous suggestion, you should include photos and infographics in your material and optimize them for better search engine rankings.
When it comes to optimizing visual content, captions and alt-text come in handy:
Make each visual's title and alt text distinct.
Include the target and relevant keywords in your list.
Complete statements should be used for alt-text and captions.
Use the optimized picture title for each file you save on your PC or Google Drive as a helpful suggestion.
Finally, when adding captions to photographs in your blog articles, make sure to use italics to set them apart from the rest of the text.
Recognize your target market.
Customer personas and tailored marketing will be big in 2021. And it's one of the most popular optimization trends right now. To learn more about your target audience, ask yourself the following questions.
Who are the people who read my blog?
What are their aches and pains?
What are the remedies they require?
Knowing who is viewing your material makes it easier to generate relevant content. To create a persona for your audience and speak to that persona. This will also assist you in selecting appropriate words and lingo.
Be unique.
Original content is constantly in demand.
While numerous internet writing services can provide material fast and inexpensively, you will lose your audience's confidence in the long term.
Even though every topic on the globe has been covered to death, there is always a way to make your content unique:
Make use of the most up-to-date facts, numbers, and data.
Read literature on your topic and look at it from a fresh perspective.
Experts should be interviewed (even within your company)
Invite experts to write guest blogs.
You can use these strategies even if you're discussing hot themes.
Makeup Agreeable stories
We, humans, are drawn to stories.
That's why tales are virtually always at the center of high-performing material. Marketing is all about telling a tale about your consumer (the heroine) overcoming challenges in her life (fat, debt, despair, etc.) by using your product or service.
On any bookstore's best-seller list, there are countless examples of story-based content. All of the best-selling books on personal finance, management, and leadership tell a story. You can incorporate stories into your content in a variety of ways:
Incorporate personal anecdotes and experiences into your blogs.
Make movies of your organization's behind-the-scenes or after-hours activities.
Use real-life customer case studies to demonstrate the value of what you're selling.
This goes along with what we said about your brand voice earlier. Pronouns like "I" and "we" personalize your material while also engaging your readers on a human level.
There is, however, a constant desire to make things too personal. Keep in mind that you're developing a corporate message rather than a diary.
Human-centered design
This is something that cannot be overstated.
There is no distinction between high-quality material provided for people and content created for search engines. In fact, by creating genuine content that adds value to your audience, you will enhance your search engine rating.
SEO aids in the creation of reader-friendly content. The target keywords might reveal exactly what your audience is looking for, allowing you to create content that responds to their concerns. It's a fantastic deal.