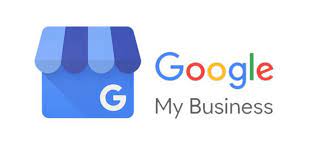 Google My Business is a unified answer to the difficulty of maintaining your Google presence across several platforms. Small businesses will benefit from the internet giant's efforts to link them with potential clients. Google My Business collects and maintains all business data from Google Maps, Google Search, and Google+ in one place.
There will be approximately 3000 Google My Business categories by 2020. Users can choose up to ten categories for their business on the search engine platform, however, only one principal category can be chosen.
When you choose a core category that gives a broad overview of your company, don't add other categories to include all of your services and goods. If you own a fitness club with a café, for example, don't include the category 'café.' You should request that the café's proprietors develop their own listen, with 'café' as the primary category. Let's have a look at how to get started.
The First Steps
You must first claim your Google My Business profile before you can enhance it. Users can go to Google My Business to see if their business has already been claimed. By login into the Google account that you use for your business, click Start Now. To ensure that you are permitted to run the business, type your company's name in the top field, near your country's map.
Once you've claimed your listing, double-check that all of your company's information is correct and up to date. This information covers your service type, hours of operation, and other useful details.
Around 99 percent of Google Places / +Local users have already been migrated to Google My Business, according to Google. Users who go to the Google My Business page will see a blue button that says "Get on Google." Go to Google Maps after signing in by clicking the button. On the upper left side, there is a search box. When you type in your business name, a list of businesses that match your search phrase will appear. Choose the most appropriate option from the list.
If you already have a Google account, go to settings and select 'Create a new page' or 'View all pages' to visit a Google+ page that already exists. Non-local businesses can also use the 'Not a local business' tab.
Google My Business is available to the current Google+ dashboard and Places for Business users as well as new businesses. To create a new page, you must be permitted to manage the company listing. You must establish your profile page and enter all important facts about your business once you receive a verification notice for confirmation.
If you already have pages, Google will take you to the Google+ dashboard, where you may choose a page to manage your profile.
How to Select the Most Appropriate Google My Business Category
Here are a few factors to bear in mind when choosing a category to receive the best results.
Be as exact as possible when choosing your Google My Business Category so you can compete against fewer firms.
Add as many Google My Business categories as you need to describe your main business. When you have too many categories, each one becomes weaker. When comparing a 100-watt laser to a 100-watt light bulb, for example, we can see that a 100-watt bulb can light up a room, while a 100-watt laser can cut through a sheet of solid metal. To achieve a powerful effect, we try to go as close to the laser as feasible.
You are not required to mention your services or amenities. The only thing you need to describe is your company. If you're adding a new restaurant to Google My Business and it has a bar, don't use the category 'bar' because it doesn't reflect your main business. Your restaurant's bar is simply one of the services it provides to its patrons.
Through a single dashboard, businesses can track metrics, upload content, host Google Hangouts, and respond to consumers. Let's take a closer look at each of the My Business Dashboard's areas.
My Business: Dashboard
The Business Info Editor contains instructions for filling out your profile. From the dashboard, users may edit your business information for maps, search, and Google+. Users can use the 'View your Business on Google' option to examine how their listing appears on different Google platforms. Users can also delete listings, report problems, and Get Help at the bottom of the page.
Reviews: This area includes online and Google reviews of your business. Users can respond to these reviews directly from the dashboard. In this section, you'll also find analytics for all of your reviews.
You can find useful information on interaction on YouTube. You can not only see how many people have watched your videos, but you can also click straight to your channel from the dashboard.
The audience, Engagement, and Availability are all discussed in the Insights section. Users can see how many people have clicked on their links, messages, videos, and photographs. All viewership data is further broken down into groups such as country, gender, and so on. Users can, however, access some data. Some information is only accessible if you have more than 200 followers.
Although the major category is the most significant, subsidiary categories are as crucial in terms of relevance and ranking. Don't make the mistake of selecting only one primary and leaving the others blank. For example, if your primary category is 'Divorce Attorney,' additional categories could be 'Law Office,' 'Lawyer,' or 'Family Law Attorney.'
Seasonality
The focus of your business may shift as the season's change. Consider an HVAC professional who does most of their business in the summer, repairing air conditioners, but furnaces in the winter. To do so, the company will have to modify its major category to one that is more seasonal. Users looking for furnace repair services will not find you if you list 'a/c repair' as your category.
It's important to remember that users can't create their categories. If your desired category is not accessible, for example, you must choose the category that best describes your company.
Users may be prompted to authenticate their business again if they add or alter one of their existing categories. This assists Google in verifying the accuracy of the business information.
Here's how to change or add categories to your Google My Business listing:
Log in to your Google My Business account.
Users with numerous locations will select the one they wish to administer.
To make changes to your primary category, click the pencil icon next to it.
Click Add another category if you want to add something else.
Click 'Apply' when you're finished modifying. You may need to verify your business again if you make significant changes.
Is there anything unique about your Google My Business category?
Depending on their business type, users may have access to additional features for their listing. Here are some instances of category-specific characteristics.
Restaurants and bars include URLs for reservations, online orders, and their menu in their listings. They can also add menu items straight to the menu.
The features and class ratings of the hotel are listed in the hotel listings.
Businesses in the beauty, health and wellness industries can update their offerings and add a booking button to their listings.
What is Google My Business and how might it help your small business?
Show Customers What Makes Your Business Unique: In addition to great images, you can also provide amazing virtual tours of your business to show customers what makes it so special.
Maintain Contact with Consumers: By using your Google+ page to share news, updates, and recent events, you can strengthen your relationship with your customers. The straightforward interface makes it simple to share all of these updates.
Businesses can update vital information such as opening hours, phone numbers, addresses, and more on Maps, Search, and Google+ all at once. Making all of this information available to your consumers will make it easier for them to communicate with you.
Determine How People Interact with Your Company: Use insights and AdWords Express integration to better understand how customers interact with your business. More demographic data, as well as data on clicks and views, are available with these insights. For your business, get user insights like engagement, audience insights, and visibility.
Respond to Reviews: Reading and reacting to reviews from all over the web allows you to streamline your review monitoring from review analytics and other sources.
Conclusion
With this great free tool, you can start building your brand, advertising your business, and generating client interactions. Google My Business allows you to market your business, and the first step is to select the appropriate category.
Google My Business is more than just a way to publish information for free. To build and enhance their listing, businesses can take advantage of the full spectrum of Google My Business's beneficial and comprehensive services. Managing Google Business Categories successfully can aid in the nurturing of new leads and the development of solid client relationships.