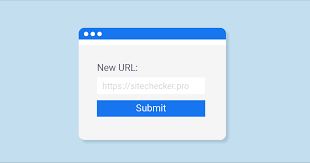 The short answer is no, submitting to search engines isn't required. Nowadays, the bulk of search engines (including Google) crawl and index pages by following links. A single inbound link from any already-indexed page will identify your page to the engine using this logic. If that page links to other pages on your site, those pages will be indexed as well… and so on.
As a result, inbound linking is quite significant. Obtaining backlinks is, in fact, one of the most significant aspects of SEO. A website owner shouldn't have to scout or 'hunt' for links in theory. There is a natural propensity among web users to link to the material if the offered content is interesting, informative, and/or important. The Google PageRank algorithm is built on this foundation.
With all due respect, it can't hurt to submit your site to search engines. Plus, assuming you just submit to the big boys, it only takes about 5 minutes more labor. And one submission is sufficient… you do not need to submit your website more than once. It doesn't help your site get indexed any faster or more frequently.
It's worth noting that submitting your site to Google, Yahoo, MSN, and a slew of other search engines is completely free. Many SEO firms claim that you must pay to be indexed. This is not the case, and I would avoid doing business with these companies. They're only interested in making money and aren't looking out for your best interests.
Would you ever consider taking a cross-country vacation without packing a map? It's difficult enough to navigate some areas without a map. How difficult would this adventure be if you didn't have one? Yet, in the internet world, this is exactly what individuals do every day. They attempted to start their web businesses without a clear path to success. Then, after months or years of idling around on the internet, they become frustrated and give up. They leave, claiming that the Internet is ineffective for them. They didn't pick up a map and follow it, which is why it didn't work!
You don't have to get lost in the shuffle of the internet. I've included ten steps below to assist you in charting your course and getting started in the right way. It isn't everything you need to know by any means, but it will provide you with a solid basis on which to develop.
Consider it your road map to Internet marketing success for newbies.
Select a certain market.
Most people make the worst mistake when beginning a business: they pick a product and then try to locate people who want to buy it. If you begin your journey in that direction, you will be traveling in the opposite direction of your destination. Wise firms follow a distinct philosophy. They choose a market first, and then a product that those people are looking for. To put it another way, rather than looking for leads to offer their product to, they discover targeted leads and ask them what they want to buy.
Don't even think about beginning a business unless you've figured out where you'll obtain your leads. First and foremost, consider your target audience. After that, you can create a product for those people. Would you rather get 1,000 daily hits from a wide audience OR 10 daily hits from desperate folks willing to pay any price for your products? If you're clever, you'll pick those who are eager to buy.
Construct a Product
After that, you must create a product or service for this market. When you get to this step, don't just hop on the affiliate program bandwagon. There are three main methods for selling a product over the internet:
a. You develop your unique product.
This is the best chance you'll ever have. You can establish your pricing, sell reprint rights to others, set up an affiliate scheme, and so on if you build your product. Don't tell me you won't be able to do it. Hundreds of thousands of clever entrepreneurs have launched their businesses using their information products. You certainly can.
I'm sure there's something you've learned in your life that you could share in a How-To product. Perhaps you know someone who has the necessary knowledge for a How-To product, and you could offer to assist them in developing one if you both shared the rights. Don't dismiss this opportunity by claiming it can't be done.
b. You purchase a product's rights or form a joint venture for an offline product.
For $500 to $20,000, you can purchase the rights to profitable items. If you believe your target market will be interested in a product that someone else has created, give them a significant up-front sum for the rights to it. In this manner, you can create your product without ever having to pay royalties. You can also seek things others are selling in magazines that your target market reads. Then call them and ask for the exclusive Internet rights to their goods in exchange for a share of the profits or a one-time fee.
d. You become a member of an affiliate program.
This is a wonderful option if you're just getting started online. You should bear in mind, however, that it does not have the same earning potential as making your product or acquiring the rights to one. If you're going to join an affiliate program, make sure it's something your target market can't live without. It is vitally necessary for them to have it. Pay close attention to the income you make on each sale as well.
If you only get a 5% commission on $10 book sales, you'll only get 50 cents per customer. To generate $1,000 in profit, you'd need 2,000 consumers. You won't be able to generate money like this on the internet! Look for products with greater prices and commissions… Commissions of 25% or more are extremely lucrative.
Develop a unique selling proposition (USP).
Make your product or service stand out by developing a unique selling proposition. On the internet, far too many businesses are attempting to be like their competitors. In a global economy, you can't just be like everyone else and expect to make a profit. For your customers, ordering from the next guy's website is far too simple.
You need to make your product or service stand out. What do you have to offer that no one else does? Are you able to provide greater assurances, customer service, technical support, faster shipment, or lower prices? Consider what will set you apart from all of your online competition and describe it in great detail.
Choose a domain name and a web hosting service.
The next step is to choose a domain name that accurately defines your business, unique selling proposition, and offer. Keep them as brief and descriptive of your company as feasible. Use dashes or misspellings of your product as little as possible. When users type in your domain, both of these things will cause them to leave out part of it. Someone else will benefit from the free traffic you worked so hard to earn.
For hosting, I prefer Virtualis since they provide the industry's fastest customer service and technical support. Put them to the test. They'll get back to you within an hour…24 hours a day. Nothing else I've ever worked for has even come close!
Create a user-friendly website
The next step is to create your website and publish it online for everyone to see. If you want to run a full-time Internet business, I recommend learning how to create your website using one of the thousands of tools available at any software store.
You will save a lot of money if you can perform all of the editings yourself as your site expands. If your main business is offline and you're just looking for a side hustle, you might choose to hire someone to build your site for you.
Always keep the customer in mind when designing your website. Provide order forms for credit card orders placed online. Make all of the links simple to comprehend. Keep your website as simple as possible. Consider yourself a customer rather than a business owner.
Your customers aren't nearly as enthusiastic about your company as you are. Make sure that the benefits of your site and your USP are prominently displayed. More than half of all web users never scroll down past the first page of content. As a result, you must provide them with the information they require as soon as feasible. Benefits, Benefits, and more Benefits are the standards for any form of organization.
Provide a Free Gift
Offering some form of freebie as a draw factor is one of the most important elements to increasing traffic and sales to your site. For instance, I provide dozens of free reports, weather forecasts, news, and other resources. The two free e-books that we offer on our site to anyone who subscribes to this newsletter have been my main attracting factor over the last eight months.
Whatever type of business you're in, you'll need to come up with a freebie. Make a free report and distribute it. On your website, include a message board or another form of CGI program. Demonstrate your program for free. To attract people to your site, create something that you can give away for free.
Create an opt-in list of your own.
Almost every full-time Internet marketer I know has created some sort of opt-in email list. It's a weekly newsletter that the majority of them send out via email. It may be a Tip of the Day for others. Others may simply have a mailing list to which they deliver crucial updates.
Whatever you choose to do, concentrating on creating a list of dedicated email subscribers will put you ahead of the game. Customers rarely buy from you the first time they see your website. The majority of them will join your mailing list, stay for a few weeks or months, and eventually buy from you. Before people are willing to spend their money with you, they must first come to know you.
I've discovered that offline advertising generates the most effective leads. You may, for example, buy ads in a popular targeted magazine for your company. You might also buy a postcard from one of the decks of cards. Create a co-op and enlist the help of ten other individuals to advertise with you, allowing you to run your advertising for free. Offline leads that come to your site frequently contain a far larger percentage of buyers than any other form of online advertising.
Once you've completed our simple 10-step framework, you'll have a basic road map for writing your own Internet success story. You wouldn't embark on a journey without a map, would you? So, if you're looking for a map online, don't go it alone.
"10 Quick and Easy Ways to Increase Profits to ANY Web Site Overnight!" is Terry Dean's brand new free eBook. More time-tested, proven internet marketing secrets are revealed than 99 percent of the paid products on the market… Showing You How to Increase Your Traffic, Lower Your Expenses, and Increase Your Profits Step-By-Step